Montepaschi Defeats Rome
---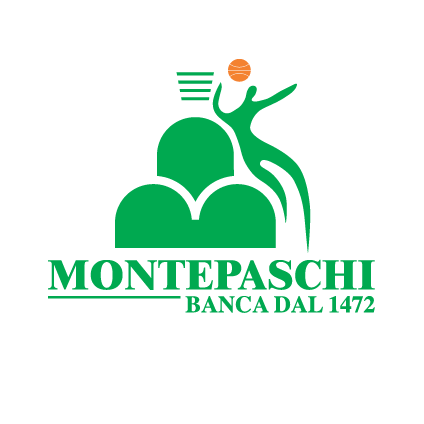 15 December 2013 Mens Sana House
---
MONTEPASCHI SIENA-ACEA ROMA 82-70 (19-19; 37-37; 60-56)

MONTEPASCHI SIENA: Viggiano 9, Hunter 13, Cournooh 21, Rochestie 2, Carter 3, Ress 8, Ortner 3, Nelson 9, Udom ne, Hackett ne, Cappelletti, Green 14. Cch. Crespi

ACEA ROMA: Goss 22, Jones 8, Tonolli ne, Righetti ne, D'Ercole 2, Taylor, Eziukwu, Hosley 16, Finamore ne, Baron 9, Moraschini 2, Mbakwe 11. Cch. Dalmonte

La Montepaschi conferma la sua imbattibilità al PalaEstra superando l'Acea Roma con il punteggio di 82-70.

Montepaschi immediately starts off well with 5-0 run. Rome had a responds ready and gets ahead with two plays. The teams alternate control of the game, and Siena is up by 4 by mid quarter (9-6). Rome creeps ahead again with a three point play then Green puts the green-and-whites back on top 14-13 with 2'25" left. The team from the capital ties it up gain at the end of the quarter (19-19).

Roma comes back with a 6-0 break. Cournooh ends the run, but Baron strikes from the arc. Siena gets points from number 7 and trails by 1 after a dunk from Ress (31-32 at 3'). The green-and-whites' captain draws the foul on a triple and puts Montepaschi back on top with 2/3 from the line. Hosley responds from the line for a Rome lead, then Ress makes another two-hander. Rome gets ½ from the free throw line, but Hunter ties the score 37-37 at the end of the quarter.

The tune doesn't change third quarter as the teams remain tied 46 all at mid quarter. Cournooh and Hunter land important shots for a three point Siena lead (52-48). Balance rules and Rome ties the scored, but Viggiano scores for a 2 point lead. Green follows up to bring the score to 58-54 with 2' left. The Italian-American athlete continues Siena's run. Hosley shuts down the break from the line, and third quarter ends 60-56.

Siena widens the gap and, after 3' is up by 11 (67-56). Roma gains ground, but Cournooh resets the distance at 10 (70-60). Siena keeps control of the match through to the end and takes the game 82-70.