Marquez Haynes Registered
---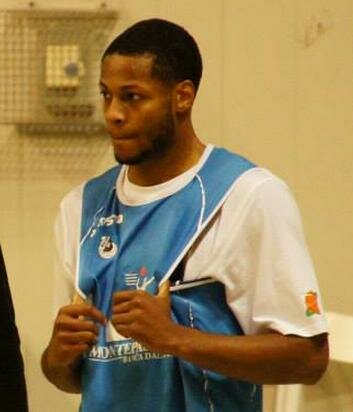 3 January Mens Sana House
Mens Sana Basket informs you that they have registered Marquez Hayes, the American point guard with a Georgian passport.

HIS CAREER – Born in Irving, Texas, December 19, 1986, he plays at Irving Nimitz High School where he scores an average of over 21 points his junior year, making him third in the Dallas area (first was future NBA player CJ Miles). After finishing his senior year in Texas, he obtains a scholarship to Boston College. Two years later, he switches to Texas-Arlington. Hayes' final year in college, he's named the Southland Conference's Player of the Year, as he's the country's number three scorer with an average of 22.6 points (including seven games with at least 30), 40.9% on triples and 3.7 assists. In 2010, he goes overseas to wear Chalon's jersey in France (14.4 points, 3.8 assists). The following year, he heads to the Grand Canaries in Spain (10.9 points, 1.6 assists), where he makes his Eurocup debut. Hayes wore the Artland Dragons Quackenbrueck's colours in Germany and played Eurocup with them. He began this past season with Milano
In 2011, he played the Europeans in Lithuania with the Georgian Nationals.