Montepaschi Defeats Brindisi and Makes the Finals
---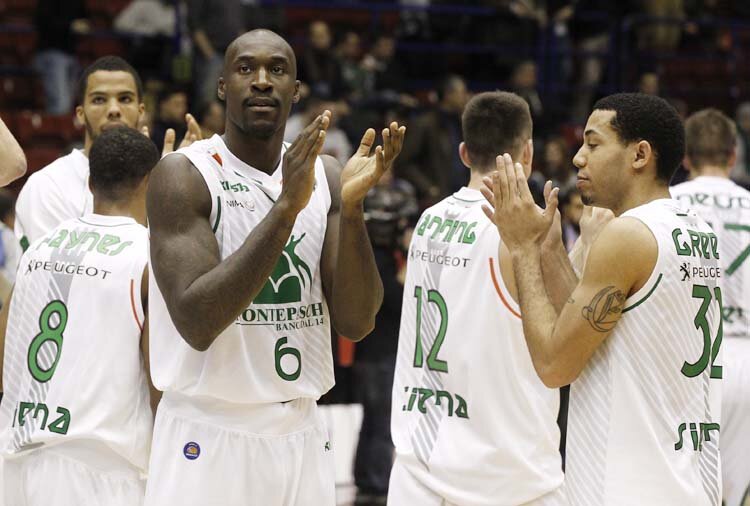 8 February  Mens Sana House
 

Montepaschi makes their sixth consecutive finals in the Beko Final Eight by beating Enel brindisi 80-89.

It's immediately 7-0 for Montepaschi as the game begins. Brindisi responds with a 5-0 counter break but  Carter scores the next play. Enel ties it up (9-9), then Siena makes a 9-1 for a double figure lead at the end of the quarter (10-20).

Brindisi returns to court determined (5-2). Janning knocks down the three to make the score 24-15 at 7'10" but Todic strikes back the next play. Siena gets points from Viggiano to take a 10 point lead. Dyson triples, and then the day's ex brings in a basket but doesn't make the foul shot. Nelson makes up for that. Brindisi's #11 brings in a three point play (23-31 at mid quarter). Brindisi defends strong and ties it 35-35 with 2' left. Haynes ends Puglia's run with a three and puts Siena back on top, kicking of a 9-0 run that sends the teams into the half 35-44.

Siena takes a double figure lead at the start of the third, thanks to Ortner, Green and Carter (35-52 at 7'30"). Todic and Campbell end Siena's break, but Ortner than adds a layup to make it a 13 point game(41-54). Brindisi doesn't give in and keeps scoring (53-59 at 1'48"). Janning ends their run by correcting Hunter's missed shot. Montepaschi withstands attacks and end third quarter up by nine (55-64).

It's strike and counterstrike between the two teams. After 3′ minutes, they're separated by nine points. Green brings back a double figure lead from the line (60-70). Brindisi holds on a trails by only 4 at 4'24" left (69-73). Dyson makes a three point play to bring Puglia within 1 with 3'50" left in the game (72-73). Green'striple hits the mark, but Dyson scores again. Mens Sana's #32 responds  (74-78 a 3'), Haynes knocks down the three for a 7 point Siena lead. Ortner blocks Dyson and then adds two free throws (74-83 at 2'). Janning widens the gap to double figures (+11, 74-83). Todic ends Montepaschi's run with a triple. but Siena stays ahead and defeats Brindisi 80-89 to make the finals.