Montepaschi Loses in Bologna
---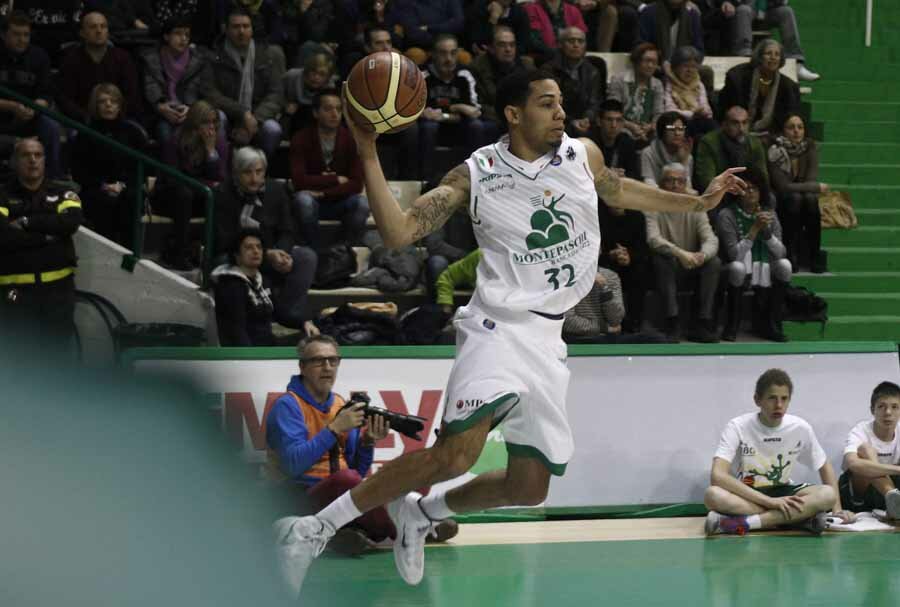 2 February Mens Sana House
GRANAROLO BOLOGNA- MONTEPASCHI SIENA 57-54 (11-8; 27-23; 40-40)

GRANAROLO BOLOGNA: Gaddefors 6, Hardy 4,Motum 15, Imbrò 7, Fontecchio, Landi, Negri ne, Gazzotti ne, Jordan, King 8, Ware 17, Walsh. Cch. Valli

MONTEPASCHI SIENA: Viggiano 7, Hunter 2, Cournooh 11, Haynes 8, Carter, Janning 4, Ress, Ortner 4, Nelson 2, Udom 3, Green 13. Cch. Crespi

Montepaschi falls in Bologna, ceding to Granarolo by a score of 57-54.

It' a slow start with shooting mistakes on both sides. Bologna leads 7-4 at mid quarter. The home team takes a 5 point lead with a triple from Ware. Cournooh's basket ends the first quarter 11-8.

Montepaschi gains ground, but the home team stays ahead and gets up by 20 (20-10 after 4'). Siena creeks out points and heads into the half down by 4 (27-23).

Bologna kicks off the third quarter with a basket from Ware. Montepaschi responds through Haynes from the arc. King staves off Siena's comeback attempt, but the green-and-whites still manage to come within 2 (33-31 at 5'10"). Bologna widens the gap, but Green triples to make it a 1 point game. Nelson makes a layup for the lead with just a few seconds left in the third (39-40). Imbrò makes 1/2 from the line to close out the quarter tied (40-40).

Virtus makes a 5-0 run at the start of the final quarter. Cournooh triples to trail by 2 (45-43 dopo 2') but Hardy widens the gap again. Hunter makes a hood shot, but Imbrò brings the score to 50-45 after4'. Mens Sana's number 6 responds immediately, but Bologna is able to maintain a distance (54-48 at 3'40"). With 2′ left, Siena has six points to recover (56-50). Green makes two baskets in a row to trail by 2 with less than a minute left in the game. Mens Sana's number 32 sends Ware to the line for 1/2 with 50" left to play. Haynes attempts the three but misses. Virtus isn't able to add a safety shot, but Viggiano's last attempt just hits the backboard. Siena isn't able to complete the task and cedes to Granarolo Bologna 57-54.