---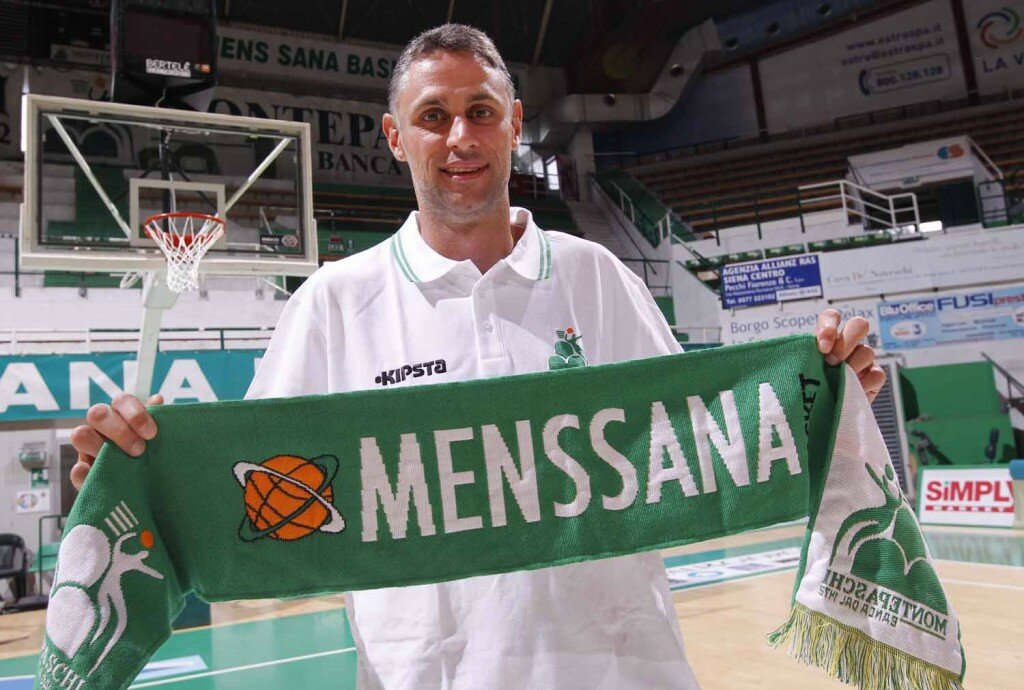 Place of birth
Salorno (Bolzano)
---
Tomas Ress was born in Salorno, Bolzano on August 22, 1980. His role on court is forward/center

His basketball career begins on Virtus Bologna's youth teams, with whom he wins the Allievi title in 1995. The Black V's add him to the Kinder roster for the 1997/1998 season and they win both the Italian the Euroleague titles. A real opportunity for growth comes the following year when he moves to the United States. Ress first plays on a high school level with Hileah Champagnat Catholic (Miami) then wears the Texas A&M jersey from 1999-2003. He closes his senior season with an average of 5.8ppg.
Scavolini Pesaro brings him back to Italy in the summer of 2003 by signing him for two years. During his stay, Ress reaches an Italian Title semifinals (2003/2004) and makes his Euroleague debut (2004/2005), reaching the Top 16. The 2005/2006 sports year marks his return to Bologna, but this time to Fortitudo. With Climamio he wins the Italian Supercup, plays in the Italian Championship finals and makes a return to the Euroleague Top 16. Tomas Ress played in the first nine championship and four Euroleague games with Fortitudo, before moving to Pallacanestro Reggiana in November 2006. He competed in 25 matches with Bipop Carire, averaging 7.6 ppg and 5.6 rpg He came to wear Montepaschi's jersey in 2007. This first season in green-and-white started off with an immediate victory in the 2007 Italian Supercup, followed by Final Four participation in Madrid (3rd place) and the National Title win. The followins seasons are also rich in success with the earning of three Italian slams (Supercoppa Italiana, Coppa Italia and Scudetto 2008/2009, 2009/2010, 2010/2011) and Final Four participation in Euroleague, which was concluded in third place. The 2011/2012 season starts off with the win of the Italian Supercup and continues with the Coppa Italia win (4th consecutive) in February of 2012 and ends in winning the club's seventh national title ever, their sixth consecutive. The following year, Ress wins the fifth ever Coppa Italia by beating Varese 74-77. In June, he wins his sixth national title in Montepaschi's jersey.

October 8th Italian Supercup

RESS E THE NATIONALS – Tomas Ress has been one of the Italian circuits key players for some time now. He won the gold medal with Italy in the 2005 Mediteranean games. Not to mention participating in the 1998 European Junior Championship and being called by the Italian Under20 Nationals in the late 90's. For family reasons, he was unable to participate in the 2007 European Championships. He came back in the National team for the qualifications for Eurobasket 2011.
---