Montepaschi Falls at Cremona
---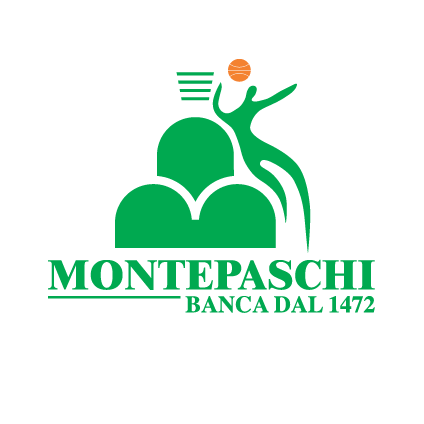 19 January  Mens Sana House
---
VANOLI CREMONA-MONTEPASCHI SIENA 72-68 (18-14; 29-31; 48-49)

VANOLI CREMONA: Zavackas 8, Marchetti, Woodside 19, Jackson 17, Bertoncelli ne, Spralja 8, Johnson 4, Pisacane ne, Rossi ne, Kelly 13, Rich ne, Ndoja 3. Cch. Pancotto

MONTEPASCHI SIENA: Viggiano 7, Hunter 8, Cournooh 5, Haynes 7, Carter 12, Janning ne, Ress 3, Ortner 9, Nelson 7, Udom ne, Cappelletti ne, Green 10. Cch. Crespi

Montepaschi falls at PalaRadi in Cremona, ceding to Vanoli 72-68.

After 4', the teams are at 6-4. Zavackas triples for a 5 point lead for the home team, with Siena responding through Hunter in a lay up. Vanoli maintains their lead. Montepaschi trails by 3.  Haynes basket ends the first quarter 18-14.

It's 7-0 run for Montepaschi (Ortner and Carter)  who manages to take the lead at 3′ in (18-21). Cremona ties it up, but the green-and-whites' Austrian player puts his team back on top with a free throw, and kicks off another break that puts Siena up by 8, thanks to Carter and Ress (21-29 3'40"). Kelly ends the run with a three point play. Cournooh lands only one from the line(24-30 a 2'13"). Nelson goes to the line for 1/2 for Siena (1/2). Woodside adds two points, then Kelly scores to allow Cremona to end the quarter 29-31.

With an 8-0 break, Vanoli gets ahead at the start of the third quarter (36-31 after 2'). Green ends the run with a corner shots, but Cremona gets up by 7  (40-33). Viggiano brings in a three point play, but Woodside widens the gap again. Nelson reduces it to a 4 point game 42-38 at 4'). Spralija scores from the line. Viggiano responds from the inside and starts another break for Siena, who leads 44-47 with 2′ left. Lombardy's center puts his team ahead with 4 consecutive points(48-47). Hunter puts Montepaschi back in the lead from the line, and third quarter ends 48-49.

It's strike and counterstrike at the start of the last ten minutes as Cremona widens the gap to (55-51). Siena ties it up with Green, then Kelly brings back the lead. Cournooh ties it 57-57 at mid quarter. Cremona gets back ahead with Kelly, but Carter hits the target for three for a 1 point lead  (59-60). Zavackas takes the lead back for the home team. Nelson scores to get ahead (61-62 at 2'). Vanoli uses Jackson and Woodside to get back on top:  66-62 at 1'12". Haynes dunks to trail by 2 with 20" left. Woodside widens the gap from the line. Viggiano narrows the gap again, but the foul called on Haybes sends Vanoli to the line. Green's basket is of no use and Motnepaschi cedes to Cremona 72-68.