Montepaschi Lands a Home Win
---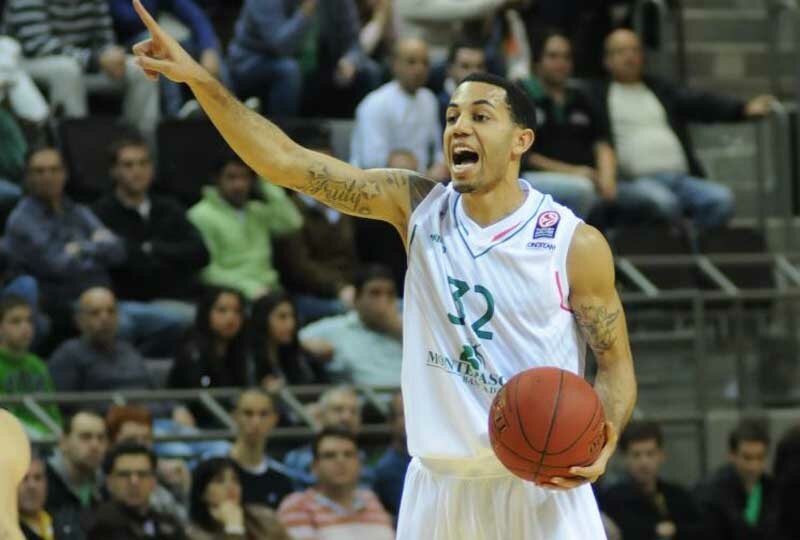 26 January Mens Sana House
MONTEPASCHI SIENA-GRISSIN BON REGGIO EMILIA 65 -55 (14-22; 26-35; 48-44)

MONTEPASCHI SIENA: Viggiano 5, Hunter 6, Cournooh 11, Haynes 9, Carter 9, Ress 2, Ortner 6, Nelson 1, Udom ne, Cappelletti ne, Green 16. Cch. Crespi

GRISSIN BON REGGIO EMILIA: White 12, Filloy 0, Brunner 3, Antonutti 6, Bell 2, Frassineti ne, Kaukenas 15, Cervi 2, Silins 2, Pini ne, Cinciarini 13. Cch. Menetti

Reggio Emilia starts off well and leads 6-1 after 3. Montepaschi narrows the gap through Green, but White responds for the Reggiani. Carter doesn't miss from the line, but the ex Sassari athlete adds two points. Haybes makes a two-hander, followed by Hunter on the inside to trail by 1 (9-10 at mid quarter). White keeps Reggio Emilia ahead, and Montepaschi is down by 5 with 3′ left. Grissin Bon stays ahead and gets up by 8 to end the first quarter (14-22).

The away team takes a double digit lead, but Montepaschi does a good job at containing them (-6 after 3', 19-25). Defenses star the first part of the quarter with few baskets on either side. Siena moves up to trail by 4 with Cournooh and Haynes, but Cinciarini widens the gap and Kaukenas brings a basket for a 10 point lead (23-33 a 2'). Green triples to make it a 1 point game. Kaukenas' shot hits the mark. and Reggio Emilia leads 26-35 at halftime.

Montepaschi makes a 4-0 break at the start of the third quarter. Red-and-white number 13 has a ready responds, but triples on the other side to make the score 33-37. Carter adds three points from th eline and Siena trails by only one. Green knocks down the triple that gives Montepaschi their first lead of the game (39-37 at 6'40"). Bell ties it up. the Virginia Tech game gives his team a 2 point lead. Montepaschi solidifies their lead at the end of the quarter by making it a seven point game. Antonutti's triple ends the quarter 48-44.

Hunter kicks off fourth quarter with a lay up followed by Green with a two-hander and Cournoohwith two acrobatic points for a 10 point lead (54-44 after 3'). Brunner ends the green-and-whites' run from the line, Viggiano responds with a triple. Cincarini's character isn't enough the final minutes: four consecutive points from Ortner definitively pushes Reggio Emilia back by 10. Green-and-white defense holds strong. There's time for two free throws from Kaukenas and a nice penetration with foul for David Coornooh. The game ends 65-55.