Under 17s Win Derby
---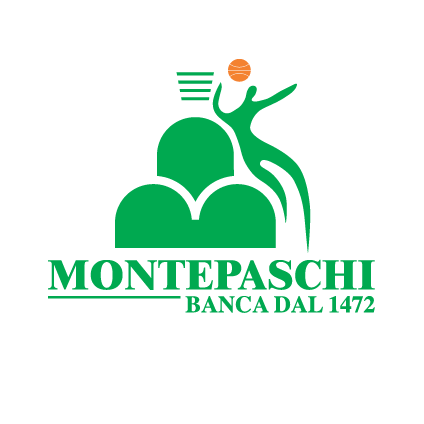 6 February Youth Sector
---
Under 17 Eccellenza - 4° giornata di ritorno

VIRTUS SIENA – MENS SANA BASKET: 45 - 61 (16-10; 29-32; 37-47)
VIRTUS SIENA : Ceccatelli, Manganelli 9, Pagano G. 6, Pagano M. 8, Lasi n.e., Mucci 7, Eusepi, Amato, Pompianu, De Martino 2, Vada 11, Guariglia 2. Cch. Vezzosi

MENS SANA SIENA : Tonini 1, Banchi 3, Neri 4, Pedroni 4, Ceccarelli 13, Campelli 3, Cometti 3, Angeli 2, Batori 2, Bartalucci 2, Bucarelli 24, Di Pizzo. Cch. Catalani

Montepaschi Siena's Under 17 Eccellenzas win the season's second derby at Virtus Siena and take the top spot in theUnder 17 Eccellenza Championship rankings. It was a lively game at Piazzetta Don Perucatti as Vezzosi's team was determined to redeem themselves from the loss round one and hold the number one spot int he rankings alone.

The start is all Virtus as the green-and-whites have a hard time finding their way to the bakset and the home team does a good job of using their height, where Vadi and Guariglia are the bid dogs. Virtus tries to immediately lock down the game, but Bucarelli drives his team on first quarter, scoring 7 of the team's 10 points. Back in, Mens Sana ups intensity on defense and sends the red-and-blues' offense into tilt as they lose fluidity and confidence. Catalani's team is able to open up the court and make a fastbreak to end the second quarter ahead (29-32).

The teams come back from the half and it's the same script. The green-and-whites continue throwing sticks in Vezzosi's team's wheels so they can't seem to find the net. They're limited to only 8 point third quarter.

Only Mens Sana has something to say the final quarter. The home team scores only 9 points the last 5 minutes (including 3 free throw and 2 points assigned for interference) The away teams man ages to get up by 20 with 1'50″ left to play.

Next game: PalaEstra on Tuesday, February 11th at 6pm against Juve Pontedera.